A backup generator is mandatory for business and industry. However! What is the right time to buy a generator? Summer or winter. Every industry wants to buy a diesel generator and it is also an essential one and which is the best time to buy a generator?
Generators are great during the summer to keep your production running and the same in the rainy season. Power shortage is a common one.
If you don't have a diesel generator, here are some interesting factors to buy a diesel generator. In India, there are four climates namely, hot and dry, warm and humid, moderate, cold and cloudy, cold and sunny, and composite. So Your diesel generator should survive this climate. Choosing the best-branded diesel generator can save your investment.
First of all, Fuel plays an important role in the generator. There are three types of generator fuel propane, Gasoline, and diesel. It has pros and cons. Diesel is most probably used in industry and business.
How Diesel Generators Protect Your Business from Natural Disasters.

Diesel Generators are very effective in bad weather conditions, particularly in the rainy season. The possibility of a power outage is double compared to summer. Rain can get more serious and cause a flood. You don't have a diesel generator backup. There is no use if your production can get worse in the rainy season. If you have a diesel generator it can fight the hard weather
A backup diesel generator is your savior that will keep you, your business calm and comfortable.
Costly to Buy a Generator but Efficient.
Backup power like a diesel generator is the best emergency source in India. If you want to minimize your money, you can choose a backup diesel generator that will increase your business development.
Many happy customers are really happy after using the diesel generator.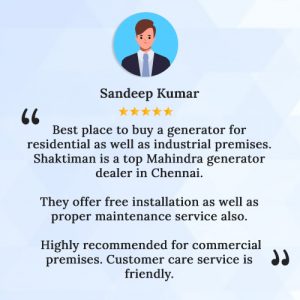 Keeping Diesel Generators in Summer Too.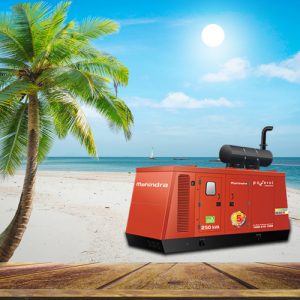 It is natural for the industry to consume more electricity than usual during the summer. To make matters worse, each summer seems to be hotter than the last, necessitating more power to accommodate the ever-increasing number of cooling appliances. Overloaded power grids are a likely occurrence with so much power demand and rising temperatures. As a result, it is always better to be prepared to buy a generator.
There has been an increase in power outages in recent years. When it comes to being ready for power outages during the summer, it is best to have a diesel generator on hand at the Business.
Buying a generator can give you peace of mind in summer or winter it doesn't matter. The advantages of owning a diesel generator are virtually limitless. Before we see the best of summer's heat, make sure you decide to buy the right generator for your industry to maintain and increase production.
As we said Every industry wants to buy a generator, yes! it is an absolutely essential one for every business like hospitality, hospitals, industry so before you want to buy ask from experts.
Shaktiman Equipments Pvt Ltd has 25 years of experience. We are also the top dealer and rental generator for Mahindra powerol generator. The generator price is also reliable.
Each Powerol Diesel Generators set complies with the most stringent noise and emission standards imposed by the Central Pollution Control Board of India