buy right products from right place
Rental Synchronizing and Distribution Panels
Shaktiman Power Services Private Limited is a leading player in the rental of synchronizing and distribution panels for all applications. Robustly built with all safety features and cutouts in mind, our panels allow for reliable power distribution at all times.
Our panels are suitably designed to fit in even small spaces and ably complement our complete range of generator rentals. We thus offer a highly practical and cost-effective solution for all your needs, be they short or medium term. Each component in our distribution and synchronizing panel is of premium manufacture, thereby offering the best-in-class performance. Our panels and components are highly durable and capable of operation in the most arduous of conditions. Further, our panels are weatherproof and corrosion-resistant and comply with all local, national and international regulations in all operational limits and safety norms.
Ably backed by an excellent team of highly experienced technicians, our conveniently portable panels are the single most effective solution for all your needs be they planned or an emergency!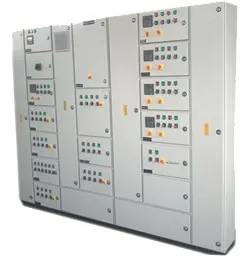 Maintenance Cost & Energy Saving

Highest Reliability

Priority Support

Highest Uptime

Fill all information details to consult with us to get sevices from us
To make requests for further information, contact us