There is no bigger match than the diesel generator against the petrol generator when it comes to engines. So you need to choose longer generator petrol or diesel. It does not matter but chooses a worthy generator. Diesel Generator Vs Petrol Generator Which is best? This article will guide you to choose which is the last longer and reliable generator.
Fuel Efficiency
The Fuel efficiency of the diesel generator is based on the size of the generator and load of the generator. Fuel efficiency related to cooling ventilators and water pumps of different sets of generators is the major factor. A generator of 100kW burns 10kW more fuel, therefore than a generator set of 10kW. It's all about that. No standards or regulations have been established to measure manufacturers' fuel efficiency of generator sets or engines. Additionally, no standard conditions under which such tests are performed can vary from brand to brand, hence the reported fuel consumption numbers can.
Reliability
The most effective generator depends upon the best maintenance and durability. So reliability plays a major role in choosing the generator. A petroleum generator, for example, requires an ignition system, while a diesel engine does not. It's also the simplicity of the diesel generator that keeps it cool even in the harsh climate of India. Diesel generators operate at much lower temperatures than petrol-fuel generators and decrease overall wear and tear associated with running a generator often for a longer period of time at much less rotation per minute.
But for the Industry and mining needed a high power consumption generator and  also a durable
Generator. Ok, let's clarify with pros and cons of Diesel Generator Vs Petrol Generator. so you would be able to pick the right one.
Diesel Generator Pros
People knew diesel-only as a dirty, smelling truck fuel for decades. But a full 180 years has been done to give the oil a run – literally. Because their fuel efficiency is one of the main advantages of diesel engines. This results in the higher compression of the diesel engine. The diesel fuel also comes ahead with a similar comparison between the diesel generator and petrol generator.
You also have lower ownership costs with diesel. This is why so many industries depend on diesel fuel, for generators, bulldozers, excavators, and tractors to run their business. The cost of diesel engines and hence diesel generators are longer and it takes less time to depreciate value. Why are they going to continue for longer? Due to the lack of effort by diesel engines to achieve the same power supply as oil engines. That reduces the load on the motor components. This is used in the heavy industrial and mining industry. Diesel generators are the backbone of the mining and construction industries.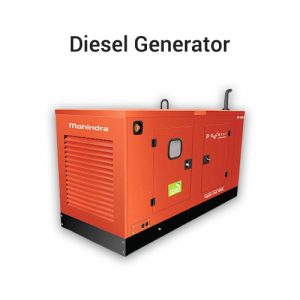 Diesel Generator Cons
It all depends on how long you are using your generator. Cost is another factor. Traditionally, diesel has been more expensive than petrol – about 3% more in India. But the balance is certainly tipping.
Although diesel generators are more costly, Diesel generators are longer.
Petrol Generator Pros
In addition to lower petrol than diesel, petrol has some advantages. Models for petrol generators are more available. This is because oil generators have been around for longer than cars. Like cars. 
However, you can now find an increasing selection of gasoline generators for a range of applications and budgets including home/business backup, commercial/construction applications, solar backup, events, and more.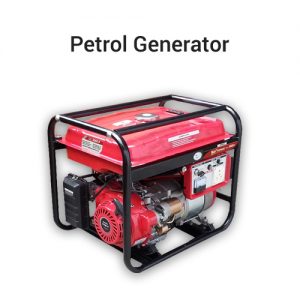 Petrol Generator Cons
Consequently, for longer periods petrol generators are generally not running at high loads
Comparing to diesel generator petrol generator is less expensive but not last longer
So as we said at the top of the blog choose the long-lasting generator. This means a diesel generator is the best last longer generator but you want to buy a branded diesel generator like Mahindra diesel generator. 
Buying a Mahindra diesel generator in Shaktiman will give you Warranty & reliability. Shaktiman is one of the best generator dealers in Chennai.