Air compressors are vastly important to all power plants. Although in certain cases operating pneumatic tools is simply comfort. In other cases, the air compressor is important for the power plant, for example, air-operated control valves and Filter fabric cleaning system.
However, big industries need an air compressor and it will take a big amount of power.
So In this blog, we will guide you on some interesting tips for energy saving to your air compressor.
Tips #1: Reduce  the Pressure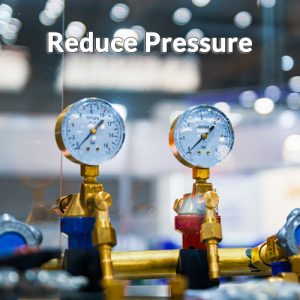 Reduce pressure whenever possible and also Assess system requirements. Reducing the pressure in the air compressor can save 1.6% in operating expenses. If an engine or part is manufactured at a lower pressure than the air compressor system normalizes operating pressure and mainly equipment will waste the air.
Reducing the exit pressure of installed regulators to reach the specification.
Tips #2: Apply Alternative for Air
Air compressor is immediately available for industry and it is cost-effective. The overall effectiveness of an air compressor can be as low as 10% to 15%
The only solution is using a fan or modifying an air conditioning system to cool the part in the air compressor and it is likely to be low expensive in the long-lasting run than the installation of a compressed air cooler.
Vacuum systems are much efficient and safe for cleaning than compressed air and the Electric tools are low expensive to Work with than their pneumatic counterparts.
Tips #3:Utilize Cooler Intake Air
More solid air requires less energy to compress. Most air is located in industry and mining factories. According to some measures reducing the intake air temperature from 90F to 70F will be reduce operating costs.
Tips #4: Draining Moisture from an Air Compressor.
This step is important to assure air quality for system loads. An industrial air compressor must drain using manual drain valves to remove water from the compressor.
Tips #5: Change Filters on Time.
When replacing air filters, it is compulsory to maintain the condition of the air. Mainly it is the best energy-saving chance. If the air filter has not been changed for a long time it needs a service. Assure on-time service for your air compressor.
This is the Top 5 Energy Saving Tips For Your Air Compressor. In case want to buy an air compressor contact the best air compressor dealers.