Buy Right Products From Right Place
AIR ACCESSORIES
Compressed air is not pure. The compressed air contains inherent impurities that are detrimental to the end application. Some common contaminants of compressed air are water, dirt, small wear particles, bacteria and sometimes even degraded lubricating oil. All these impurities mix and often form an acidic sludge that might increase the wear and tear of end applications like pneumatic tools, machinery, valves orifices, and electro-pneumatic controls like relays. For increased reliability and energy savings, compressed air must be totally clean and dry.
We offer a wide range of pneumatic downstream accessories that ensures application-specific air quality norms are met as per the ISO 8573 standards. The air treatment downstream & condensate management solutions offered by ELGi are called AIRMATE systems and energy conservation systems are classified as ELGi CONSERVE.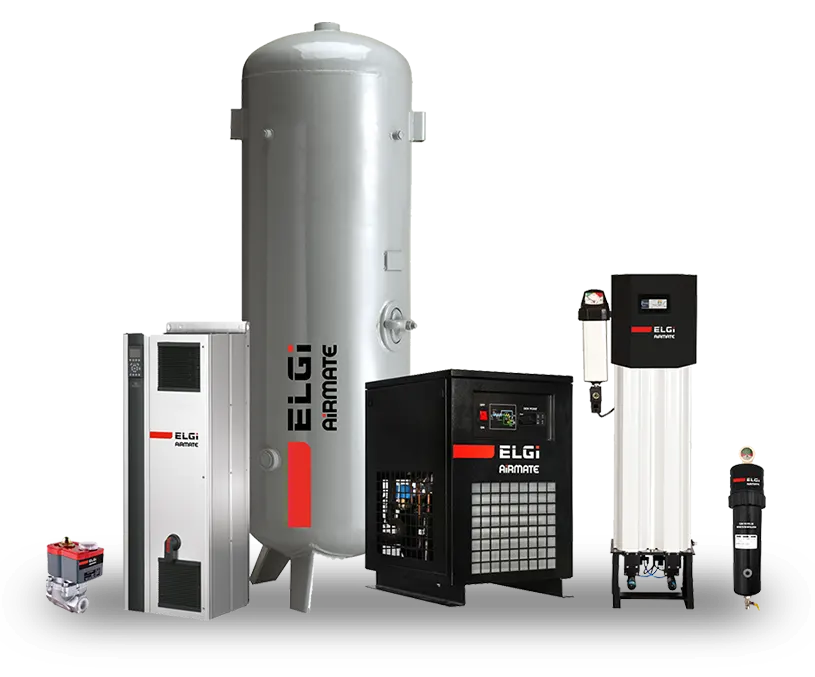 Claim Free Site Inspection & Consultation on which kVA Generator suits Your Requirement!!!
To make requests for further information, contact us

Maintenance Cost & Energy Saving

Highest Reliability

Priority Support

Highest Uptime