Without Electricity, the business can't survive. One hour of power cut can affect the whole production and it also blocks computers essential machinery, mainly it directly affects industry and business. For overcoming this obstacle every business needs backup power.
A Diesel generator for backup can keep essential equipment for your business operational even when the rest of the area is dark, and Mahindra Diesel generators have a well-established reputation.
5 Strong Reasons You Need a Backup Mahindra Diesel Generator 
Reason 1: How Does the Mahindra Diesel Generator Perform While Natural Disasters?
The power supply is the first reason that affects business during natural disasters.
 A backup  Diesel generator will maintain your device until a regular supply of power is restored.
When the power supply is off due to any natural disaster. The diesel generator starts its work. That's why the Mahindra Diesel generator is the trustable partner for many hospitals and industries.
The generator will instantly start when the power cut is interrupted.  Mahindra Diesel Generators genuinely care for the patient in hospitals and employees in industries.
Reason 2:  Mahindra Diesel Generator and Its Durability.
Backup diesel generators can deliver significant power over the years between robust design and lower running temperature. 
Maintenance for your generators will also help to extend their lifespan. The engine will remain operative for a long time with the correct generator setup and durable parts.
And mainly This Diesel generator is built hard to manufacture itself.
Reason 3: Less Maintenance
Mahindra diesel generators certainly need a small amount of maintenance. Essentially care and maintenance are needed for fuel consumption.
Reason 4: Availability of Fuel Consumption
The latest model in Mahindra diesel generators is completely designed for Fuel consumption and obsesses about its customers
Compared to gasoline, diesel is not very expensive, and also less flammable than conventional gasoline, so it is safe to use diesel generators.
Reason 5: Easy to Operate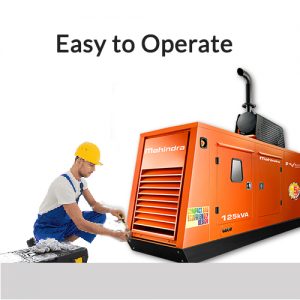 The control switch can be easy to operate and importantly operated in the control panel.
Start & shutdown controls 

Frequency switch

Mode switch 

Engine fuel

Engine oil

Speed of the Engine

Coolant temperature
These are the 5 Strong Reasons You Need a Backup Mahindra Diesel Generator. In case you want to buy Mahindra diesel generators. Reach the Best Generator Dealers in Chennai.